I am currently showing some of my photographs at Press Cafe in Ithaca.
If you are at the show here is some more information about the photos: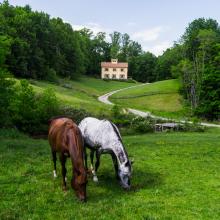 This was shot at an Airbnb cabin near the Virginia Creeper Trail in NC.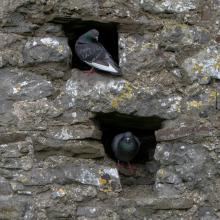 Doves at The Rock of Cashel in Ireland.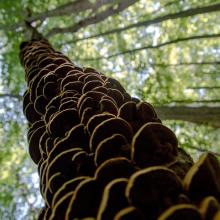 Fungi on a tree near LickBrooks Falls.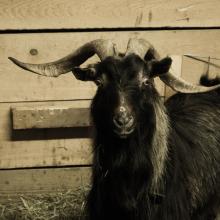 This is George, an Arapawa Goat, from Windsown Farm near Trumansburg. 
One of the rarest goat breeds in the world, the New Zealand Arapawa goat is, according to the American Livestock Breeds Conservancy, critically close to extinction. A small, dual-purpose animal that was found isolated on the island of Arapawa in the Marlborough Sounds of New Zealand, there is evidence to support the belief that the Arapawa goats are direct descendants of the now extinct "Olde English" breed.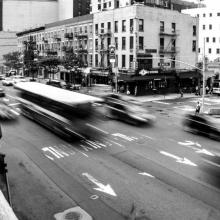 Street corner in NYC near the Manhattan stop of the Roosevelt Island Tram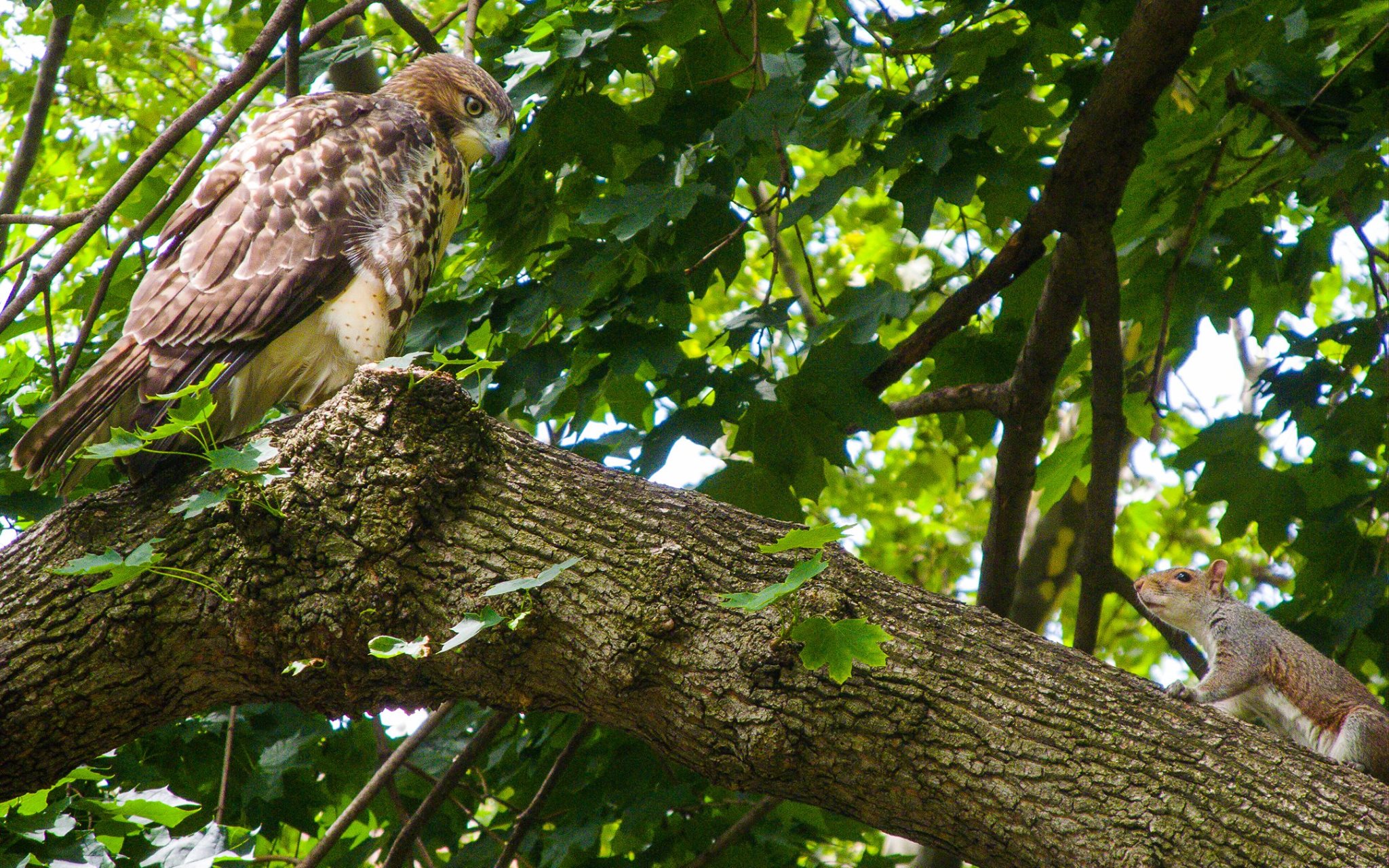 Hawk and Squirrel stand-off in Washington Square Park. I usually don't have a camera with a big zoom but lucky this day I was carrying an old point and shot with a zoom. The squirrel kept approaching the hawk and then going back to where his mate was. The locals said the hawks are usually so well fed they might not go over a squirrell like this.